The world goes crazy: Two Hasselblad Lunar's (NEX-7 clone) sold for $27,250 each!
[shoplink 22205 ebay]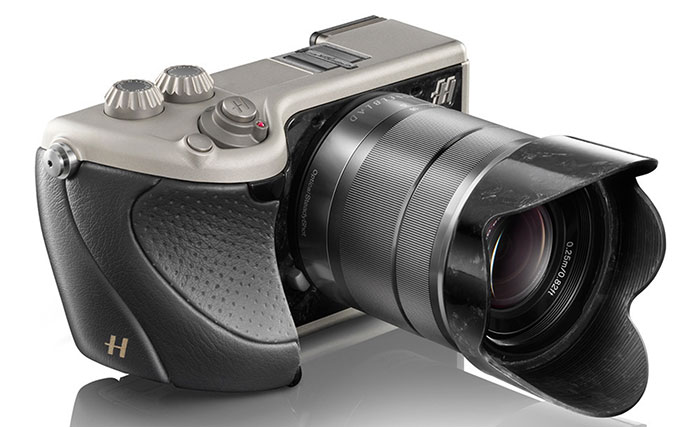 [/shoplink]
Well, we made a lot of jokes on the [shoplink 22672 ebay]Hasselbald Lunar camera[/shoplink] which is basically a luxury version of the Sony NEX-7. But there seems to be a market for these kind of cameras! A charity auction in Florida sold two of such cameras for a total value of $54,500 ($27,250 each)! Hasselblad released a full press release around that story you can read below.
P.S.: eBay auctions of: [shoplink 22672 ebay]Hasselblad Lunars (Click here)[/shoplink] and [shoplink 22691 ebay]Hasselblad Stellars (Click here)[/shoplink]. David Lynch and David Beckham are proud owners of the Lunar!
—OFFICIAL HASSELBLAD TEXT—-
A crowd at a charity auction in Florida couldn't believe their eyes as two brand new Hasselblad Lunar cameras with a joint retail value of around $14,000 suddenly rocketed in value to $54,500.
Two photo enthusiasts at the world-famous three day-long annual Amelia Island Concours d'Elegance exotic car festival began bidding against each other for the chance to own an 'ultimate luxury' olive wood-handled Lunar camera, crafted by the iconic camera brand.
When the bid reached $28,000 neither party wanted to lose out on a Lunar, so a deal was struck for an extra camera to be auctioned – for a joint record-busting price that raised a total of $54,500 for a spina bifida charity.
The deal also included a unique set of classic motorsport photographs shot over decades with a Hasselblad camera by Concours Show founder and chairman, Bill Warner.
Warner said: "Hasselblad is simply the ultimate camera. It's the Mercedes-Benz, the Porsche and the Ferrari of cameras, all in one."
The Amelia Island classic car and automotive art festival, which is billed as 'three days of automotive passion at the International Historic Motoring Awards, Motoring Event of the year (2013)', draws classic car enthusiasts from across the globe each year and raises millions of dollars for charity.
Michael Hejtmanek, President of Hasselblad Bron Inc. said: "We knew our new, retro-look Lunar range was compelling – especially the rich-veined olive wood edition with its advanced technology and supreme ergonomics – but for a pair of them to raise $54,500 for Spina Bifida Jacksonville at this auction is just outstanding."
Further information:
http://www.hasselblad-lunar.com/
http://www.spinabifidajax.org/
https://www.ameliaconcours.org/