Zeiss Vicepresident: " Full Frame is the future" and "Sony was surprised by E-mount success"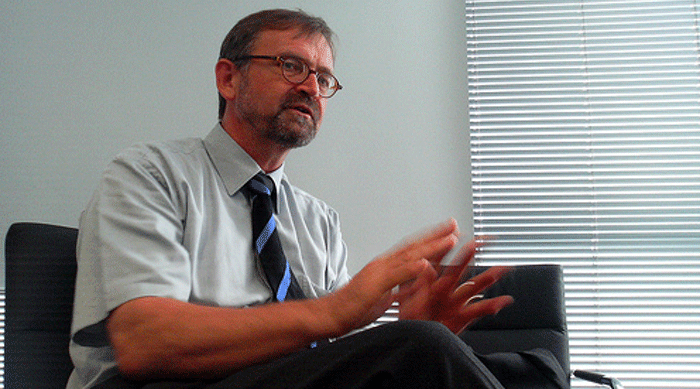 FDtimes published a PDF document containing an interview with Zeiss Vicepresident Winfried Scherle. Here are a couple of interesting tidbits:
1) Full Frame is the future:
"I'm convinced that in the near future the relevant innovations and improvements will be made with Full Frame sensors. With the huge number of FF still picture cameras being sold, these sensors will be available for attractive prices. Canon started with the 5D MKII and was, according to my understanding, surprised that the community used the still camera for motion pictures. Sony has the a7RII and a7S which is dedicated for motion pictures. I'm convinced we'll see more and more cine cameras with Full Format sensors."
2) About the lens strategy with Sony:
"We have regular strategy meetings with Sony where we discuss roadmaps and so on but please understand that we can't disclose further details."
3) About E-mount:
"I think they were surprised about the success when they introduced the first mirrorless cameras in an environment that was dominated by DSLRs. So the E-mount market and mirrorless cameras have been a really disruptive technology. It started to be very popular in Japan but now it's spreading around the world. And it's getting even more relevant with the a7 series Full Format cameras. We are convinced that this will also drive the motion picture industry."
It's very clear how Zeiss is focused on Full Frame E-mount lens development. I don't think we will ever see a new [shoplink 41087 ebay]Zeiss Touit APSC lens[/shoplink] launch anymore!
–
For European readers: Gold Box deal on the Sony RX1R at Amazon Germany (Click here).