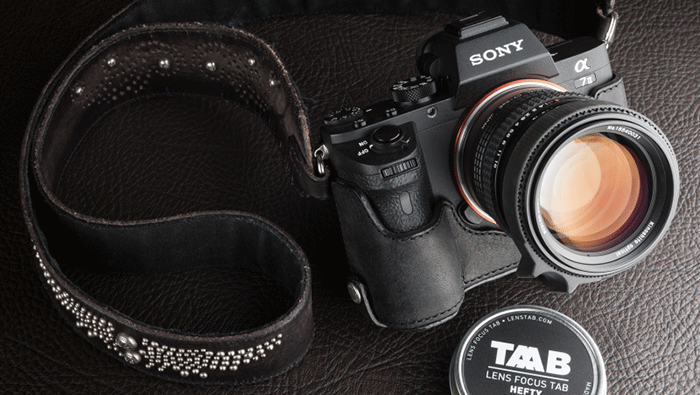 Kinoshita Optical announced the new Kistra 55mm f/1.2 lens. It comes in Contax-Yashica mount but it has been designed to be used on Full Frame mirrorless camera. The lens costs about $1,460 and can be bought on eBay (Click here). To use it on your A7 camera you will have to buy the Yashica to E-mount adapter (Click here)
The picture on top shows the A7Ii with the new lens. If you wonder what's the "ornamental" stuff well there is a Biker-friendly ;) strap you get at Rakuten. And the case is the Ulysses case you get on eBay in Black (Click here), Blue (Click here) or Brown (Click here).
Here are the lens specs and MTF graph: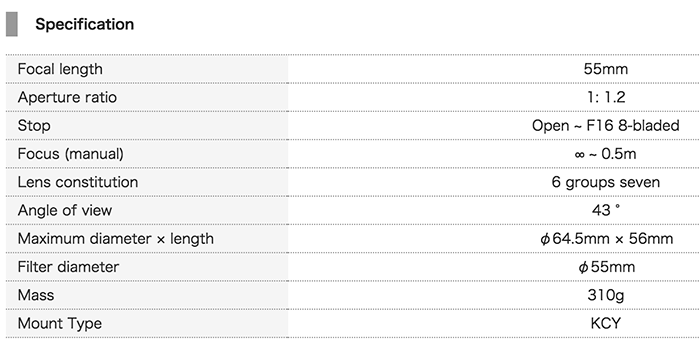 DC.watch posted the first test on the Sony A7II. Here are the images of the lens on the camera (Click on it to enlarge):
And here some image samples all shot at max f/1.2 aperture (Click on it to enlarge):
Image samples on the A7s can be seen here: http://www.kinoshita-optical.com/gallery.html
Kistar 55mm f/1.2 can be purchased on here on eBay (Click here).