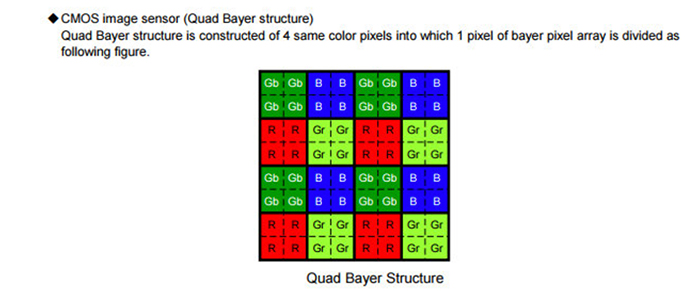 Sony has registered ssixe new Full Frame sensors. Below you can fidn the full spec sheets.What's particular with those new sensors is that they have this Quad Bayer Structure. Sony writes:
HDR function is available by dividing exposure time in the 4 same color pixels into long exposure pixels and short exposure pixels. or dividing conversion gain in the 4 same color pixels into LCG pixels and HCG pixels.
Quad Bayer RAW function makes it possible to readout 4 same color pixels without addition.
When normal operation. 4 same color pixels are added and made 1 pixel, and output as bayer pixel array. In addition, a group of divided 4 same color pixels is defined as 1 pixel unit in this product specification.
Here are the short sensor specs:
IMX311: 48,9MP
IMX313: 48,9MP
IMX409: 55MP
IMX410: 24.6MP
IMX521: 15MP
IMX554: 30MP