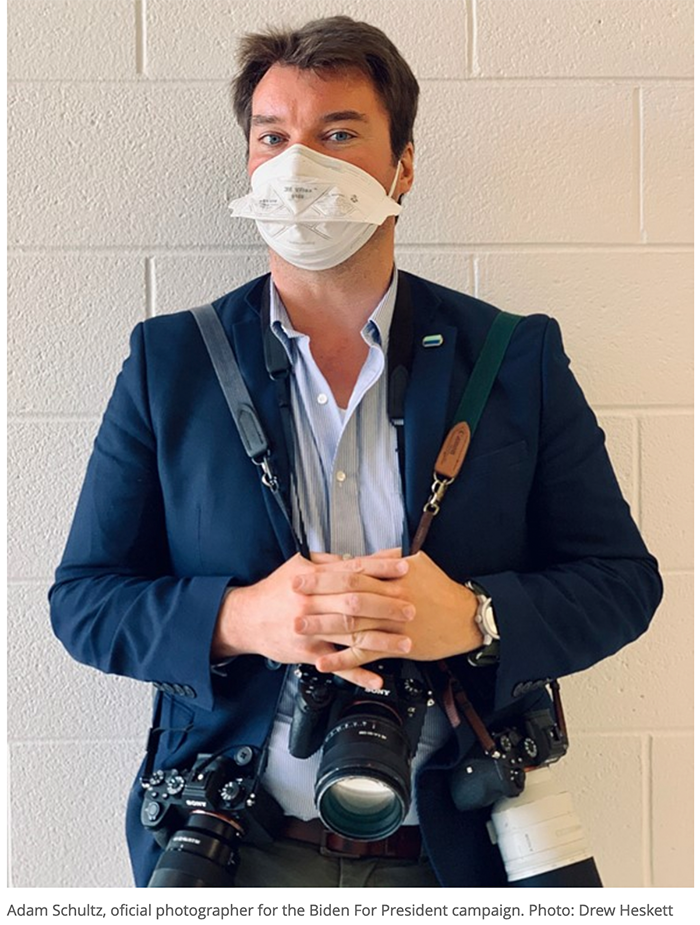 Dpreview had a chat with Joe Biden's official photographer Adam Schultz. It's curious to note he uses three(!!!) Sony A9II cameras for his work. He says:
I have three Sony a9 II bodies, about twelve batteries, and four lenses, including the three I mentioned earlier. The Sony FE 16-35mm F2.8 GM, the FE 24-105mm F4 G OSS, which is mostly a backup, then the FE 85mm F1.4 GM, which is a great lens, and the FE 100-400mm F4.5-5.6 GM OSS.
Only 3-4 years ago nobody would have imagined pro journalists using Sony gear for their work. Now here we are!
–
Note: Every political comment will be deleted.