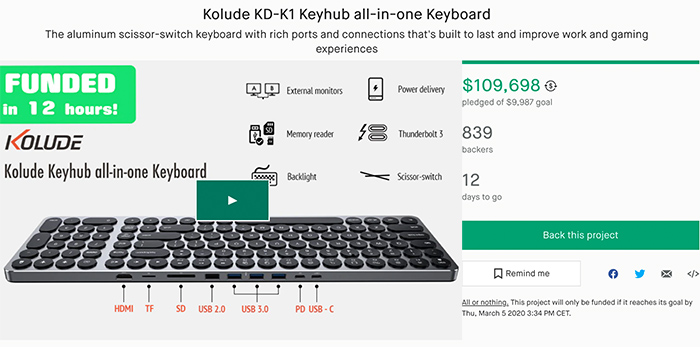 I guess most of us carry around dongles to be able to read out our photos from the SD card slots. Well here is a new way of thinking on how to deal with this: You can buy this Keyboard with built-in SD slot on Kickstarter (Click here to read all details). And it appears this concept is being appreciated as it reached their funding goal in just 12 hours!
One more Kickstarter project for photographers:
Pixlight has launched their brand new lightweight, portable, and off-camera speedlight on Kickstarter (Click here).