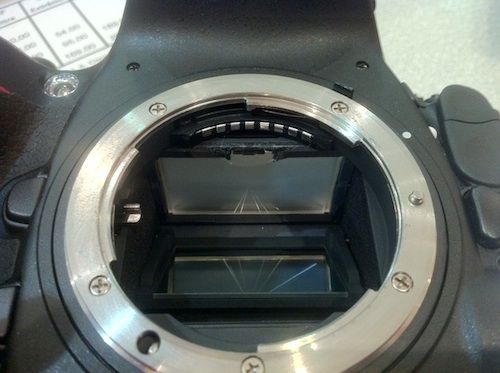 The exploding Nikon D800 camera with 36 Megapixel Sony manufactured sensor.
For almost a year now I am sharing with you bits of rumors about the next A99 24 megapixel SLT Full Frame camera. Now Nikonrumors reports that also Nikon will use the same sensor (of course sold a "Nikon designed") for the next D600 FF camera. I have some doubts the rumors is true also because it's said that the Nikon D600 will cost $1500 only! Or wait, let's hope this is true and that Sony has to sell the A99 for $1200 in order to compete against Nikon

Or, maybe Nikon will help Sony for free by creating another exploding Full Frame camera! Yes, the Nikon D800 explodes as it is reported here at CanonWatch

And also maybe because of that it's no more on top of the Amazon ranking (Click here to see).
P.S.: Nikon claims the 24 Megapixel APS-C sensor used for the Nikon D3200 (here at Amazon) is different from the Sony A77 sensor. But I don't believe in coincidences