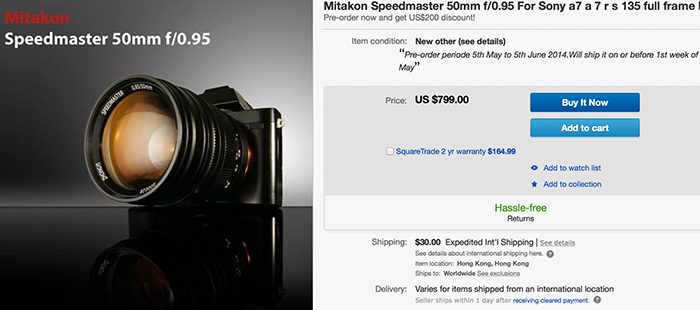 The amount of preorder of the new Speedmaster 50mm f/0.95 Full Frame E-mount lens was much bigger than expected. Therefore shipment will start on June 18 and not the first week of June. Also the name of the lens chanced from Mitakon Speedmaster to ZY Optics Speedmaster. And the producer website changed too in http://www.zyopticslens.com/.
You can preorder the lens at eBay Hong Kong (free worldwide shipment). It's also sold via MXcamera Europe eBays tore (Click here).
There is also a new review from Yannick Ciancianelli:
The lens is, as expected, rather soft wide-open. But I have to say that I find the result very pleasing and I must admit that it is my favorite aperture on the lens. The 0.95 resulting images are so milky silky smooth. It's like an almost 100% bokeh picture. Yeah, it's like…chocolate mousse! Mmmmh.