$100 off on the Laowa 25mm 5x FE lens with special code "SAR100"

You get $100 off on this lens when using our code "SAR100" at checkout at FocusCamera. Reminder: The Sigma 56mm f/1.4 APS-C E-mount lens is in Stock via FocusCamera and BHphoto.
Also running today: Lexar 64GB card for at Amazon US (Click here).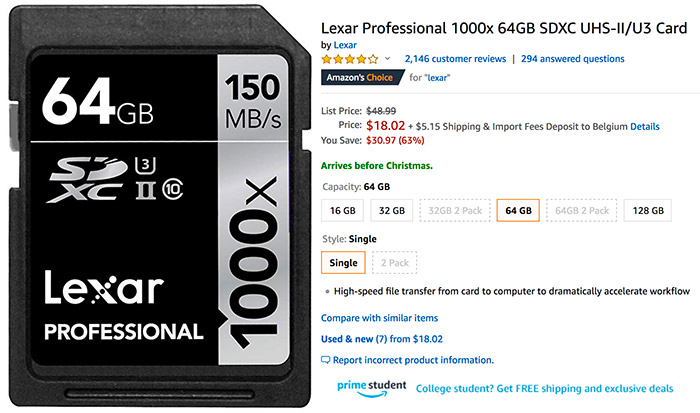 Capture One 12 officially released. It adds a ton of new features and if you want to buy it (Click here) you get additional 10% off using our code "AMBSAR".