A full NEX-F3 and A37 and lens rumor roundup!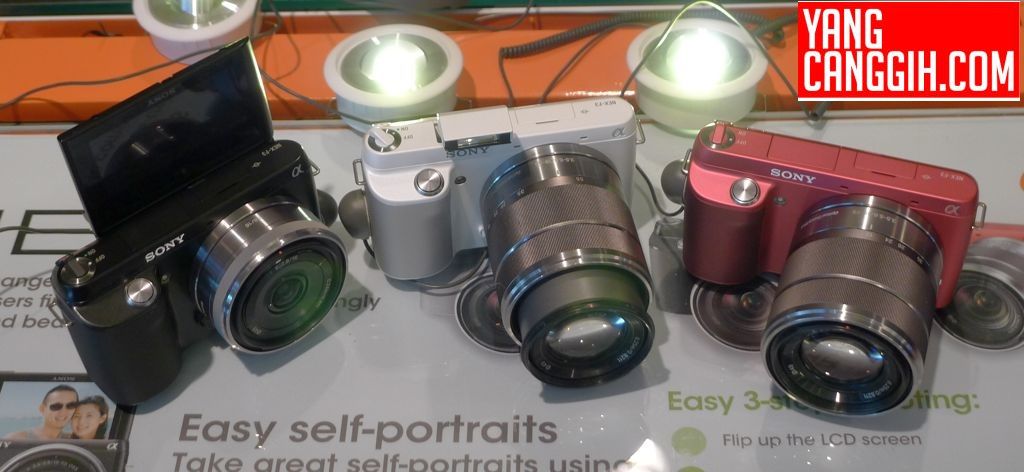 We had a busy weekend with plenty of rumors and leaks. Time to sum everything in one single post. And I also want to know your buying intentions :)
The good news of all these leaks is that I posted the NEX-F3 and A37 rumor over three months ago. These means that also my Full Frame rumors are very likely correct as they are coming from the same sources!
One more thing: The roadmap image you see in the first thumbnail below doens't include the pro stuff! Don't worry, A99 is coming in August :)
A37:
Specs:
16.1 MP
ISO from 100-16,000
Steadyshot offers 2.5-4 stops of additional image stabilization.
7fps due to translucent mirror
15 pt autofocus system with 3 cross sensors
Quick AF Full HD Movie mode
Auto Portrait Framing (from the A57) takes a landscape photo and crops it.
Clear Image zoom (Digital zoom) but they still do recommend a telephoto zoom lens
11 picture effects
448g (8% smaller than T2i and 3 % than the D3100).
LCD is tiltable
Tru-finder = 100% coverage
1080 24p HD video with face detection
Also in 60i
Available in June  $599 with 18-55mm $799 with the 18-135mm f3.5-5.6 SAM.
18-135mm f3.5-5.6 SAM
$500 by itself
Sony NEX-F3

Specs:
16.1 MP same as A37
latest Bionz processor
ISO 16,000 from 100.
24p 1080p HD or 60i
MP4 Codec
3:2 in MP4 mode
Auto Portrait Framing
180 degree LCD for easier self portraits
Clear image zoom is present if you want
Built in flash
Improved battery performance to 470 images per charge
Charge on the go via USB to pc
Accessory terminal: you can add the trufinder or the microphone
Ergonomic grip addition like the 5n
3fps
No touchscreen
Silver, black and white.
June $599 with kit lens no 16mm f2.8 bundle
18-200mm f3.5-6.3 OSS in black going to be announced in summer.

Loading ...