A7000 delay and some more info about it (via Ricoh/Nikon sources)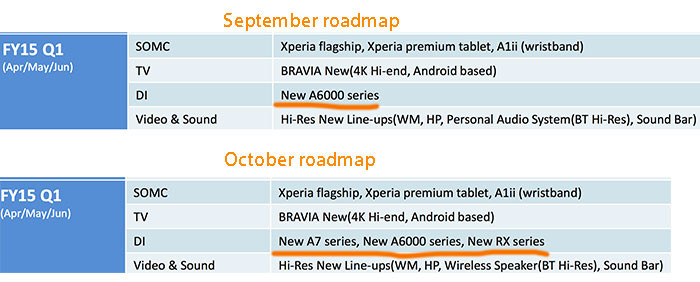 As you can see from the Sony October roadmap leaked by Wikileaks Sony announced all stuff  (Z4 smartphone, new 4K TV's, A7rII, RX cams). But there is one single exception: The new A6000 series camera which we think would have been named A7000. Trusted sources kept saying this was due to release sometimes in April/May but Sony had some kind of issues with the hardware of the camera.
I now got info from Ricoh and Nikon sources:
They told us that Sony developed a new sensor for the A7000. By contract that sensor could be used by other companies six months after the Sony A7000 announcement. The delay of the A7000 release also changed their product roadmap. To use the new Sony APS-C sensor with hybrid autofocus tech they will have to release their camera sometimes in 2016 instead of late 2015.
Let' hope Sony will announce the A7000 during the next announcement session in September/October!