Amazon deal on current NEX (if you don't want to wait for the new ones)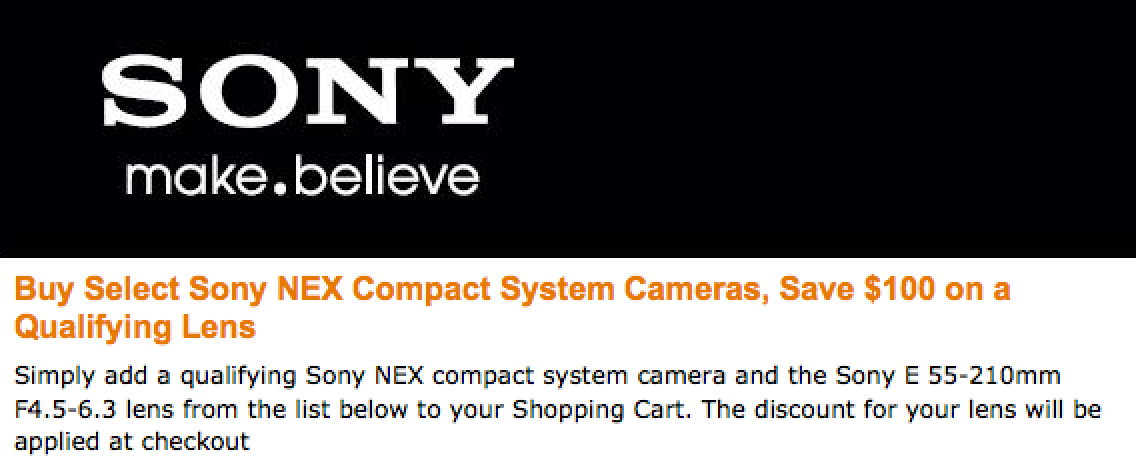 So, we saw the new NEX-5R and NEX-6 cameras and the E-mount FF cameras will arrive in 2013 only. So if you still want a NEX camera now and don't have time to wait for the NEX-5R and NEX-6 than you may take the chance to grab the latest $100 bundle offer on Amazon (Click here).
The only bad news is that the Zeiss 24mm for NEX is still not avialable and you can get it only by buying a huge $400 extra via third party resellers on Amazon (Click here).