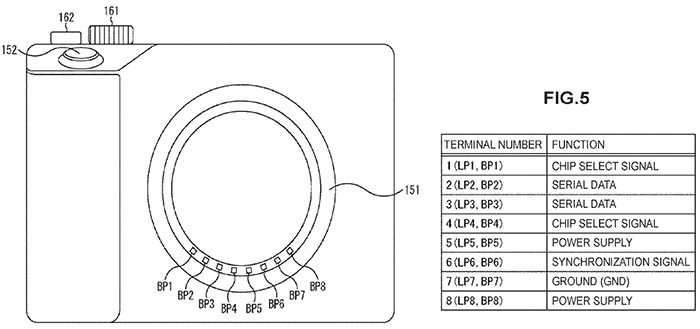 The current E-mount cameras do have a 10 pin communication terminal on the mount. But this brand new Sony patent describes an 8 pin version. The big unanswered question is:
1) Is this for a modified E-mount camera?

2) Is this a completely new kind of mount (medium format) ?

Maybe some patent expert can check into this? Thanks :)