Capture One launches a new pre-upgrade campaign for Capture One 22: Save 28% on the new software!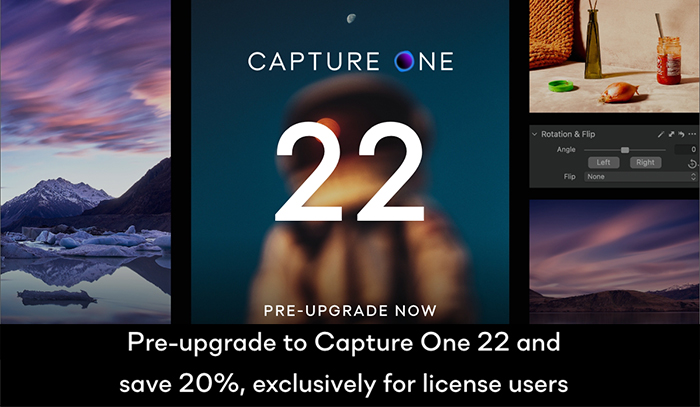 Til November 9 you save 20% and another 10% with our checkout code "SAR" on your Capture One 22 preorder (Click here).
This deal is only available for existing perpetual license holders (those on Capture One pro or branded 21 and older). This will be the best opportunity to upgrade to Capture One 22, we will not have a bigger discount.