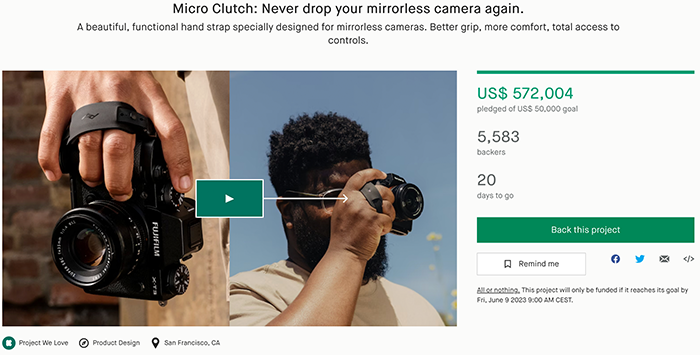 The new Peak Design Micro Clutch collected over half a million Dollars on Kickstarter (click here). This is what they write:
Micro Clutch is a hand strap. It's optimized for mirrorless cameras. We made Micro Clutch for two reasons: 
Cameras have, for the most part, gotten smaller. 
Hands have, for the most part, remained the same stupid size.
These facts cannot exist peacefully with one another without some sort of tool to bridge their contradictory nature. This is where we come in.
Micro Clutch provides security, stability, and comfort in a delightfully well-designed little package.