First move from Canon: 50,6 Megapixel Full Frame (Sony sensor?) image and specs!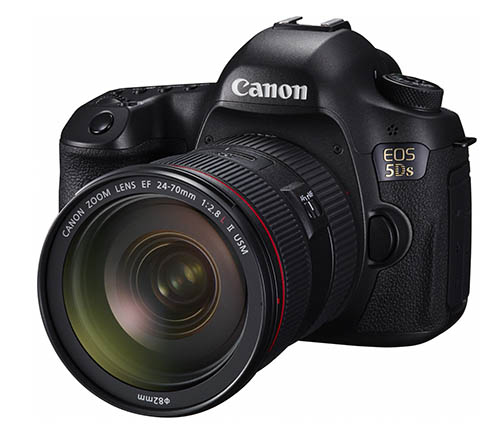 It's months that we talk about Canon and Sony being ready to launch a 50 megapixel Full Frame cameras. There is even some weird rumor that the Canon will use the Sony 50MP sensor. And now we got first image of the new Canon 5Ds camera which uses that 50.6MP full-size CMOS sensor! From Digicameinfo via Canonwatch (full specs here).
The news matters because:
1) I got that kind of CanonSony 50 MP rumors from my sources. So it's highly likely that if the Canon rumor is correct than also the Sony High Megapixel camera rumors are correct :)
2) It will be interesting to see if there is indeed a partnership on the Canon-Sony sensor front. And it we have to see what kind of consequences this will have.
3) If it's a Canon uses the Sony sensor that the specs will be the same for the A7II (specs can be read at Canonwatch.)
4) At that point Sony cannot wait too long to launch the A7rII (or A9) with 50MP sensor!
Now let's hope I can finally get a release date for the new A7rII (or A9)!!!! Stay tuned on SAR!
SAR note: None of my trusted sources said yet there is a Cnaon-Sony sensor partnership.S o keep it with a grain of salt. So let's wait for the A7rII to see if there is a partnership or not…