In the Field with Opteka E-mount Lenses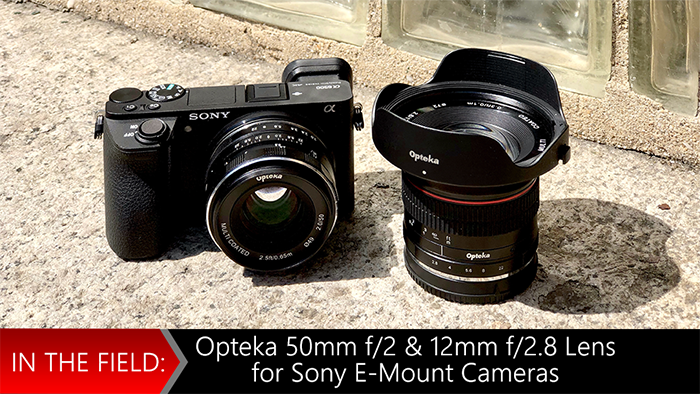 This  is the first time I see a review of these "cheap" Opteka E-mount lenses. You can read the test on Explora (Click here):
When reviewing lenses in this price range, which in this case works out to less than a Benjamin (at press time) for the 50mm lens and less than 2 Benji's (again, at press time) for the 12mm lens, you have to expect a certain degree of compromise. In the case of Opteka, the shortcomings tend to be in the machining of the components. As mentioned up front, mounting and unmounting the lenses required a bit of care since the lens mount did not engage smoothly with the camera. When shooting with digital cameras, dust on your sensor is par for the course. Metal shavings are another story. (No—I didn't see evidence of metal filings on the camera sensor but, when you have to use effort to get a lens on or off the body, metal particles falling onto the camera sensor are not out of the question.

Complaints aside, I did manage to capture a fair share of esthetically and technically pleasing photographs while testing these lenses and, despite my gripes, I would still recommend these lenses for shooters looking to expand their photographic horizons without having to break the bank.