LEAKED: First real world image of the new Sony 50mm GM next to the Canon 50mm f/1.2 RF lens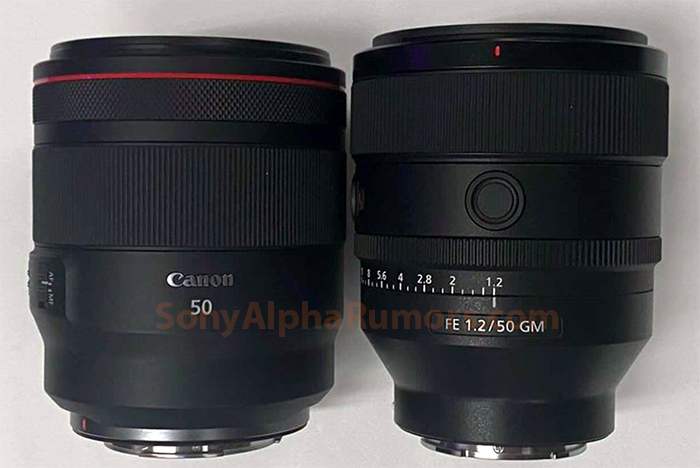 Today Sony will announce the new 50mm f/1.2 GM lens (likely around 4 pm London time). And I just got the first real worls image on the lens. On top you see the Canon RF 50mm f/1.2L USM Lens compared with the Sony. They are really close in size. I also have been told the Sony lens weights 778g which is much less than the Canon (950g).
The filter size is 72mm
close focus distance is 0,4m (1.32ft)
Weight: 778g
Price $2,198.
Announcement on March 16
Stay tuned on SAR today!!!