More Sony A7sIII tidbits…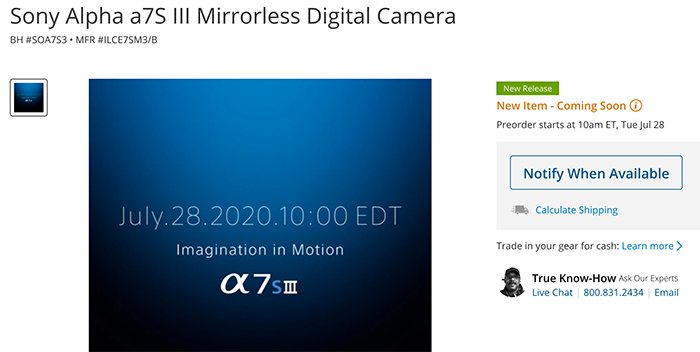 A7sIII now listed at BHphoto and in Germany at Fotokoch
I got some more tidbits (Thanks source!). This is what he had to say about the A7sIII:
Gyroscope data will be available for post stabilization like the FX9.
Digital IS like the zv1 will be available for the first time on a full frame Sony Camera. This does not use further crop. Only the slight crop previously mentioned for UHD. The 4k is still 1:1 pixel readout.
There may be features left out at launch that will be available via software update. Similar to the FX9 version 2.0 update coming later this year. They will be mentioned on the presentation next week.
Compared to an FX9, this does not down sample 6K to 4K, which would require a 24mp sensor.
There is at least 1 notable hardware and 1 software feature that still isn't revealed.
Anyone who wants quality full frame 4K that "just works" without any limitations will be very pleased with this camera. Let's just say this is not a toy, it's a workhorse!
The marketing phrase they could use is: "4K that works!" unlike some other recent 4k/8K camera from the competition :)