New Aquatica AN-5 underwater housing for the Sony NEX-5.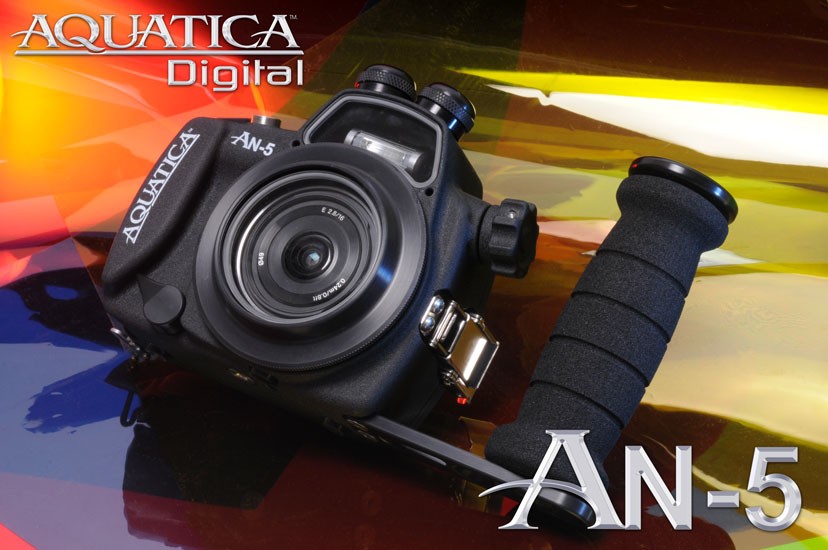 [/shoplink]
In October 2010 Aquatica announced the new [shoplink 4815]Sony-NEX-5 underwater housing[/shoplink]. The housing shell is anodized and powder coated to a smooth finish that will resist years of extensive use, all controls are double sealed in order to face the 300ft/90 meter depth rating assign to this housing, every shaft and push button is manufactured to a mirror smooth surface and is made of the finest grade stainless steel. Given the absence of a regular view finder our design staff integrated a 15 degree of angle to the rear LCD screen; this was done to give the user a much more comfortable position for viewing in diving conditions. To accommodate the Sony Nex-5 lenses a series of compact port were designed for its range of optics as well as an adapter that will allow the mounting of our current line of ports, this will be appreciated in light of the extended range lenses now available via the various camera mount adapters available for this already popular camera.
[shoplink 4815]The AN-5 underwater housing is now available on eBay (Click here)[shoplink 4815]!