New reviews of the new Nik Collection 4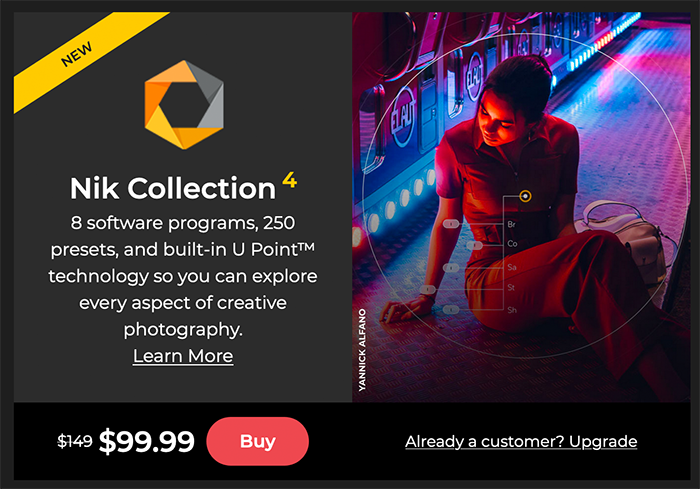 Last week DxO announced the new Nik Collection 4 software (Click here to see all new details). And til June 30th you save 30% on you order.
Dpreview reviewed the new software:
The Nik Collection has long been a fan favorite that can deliver impressive results, and not just in the hands of experienced photographers, but thanks to a wide selection of presets, less experienced ones as well. It still suffers from a fairly inconsistent UI that varies widely from app to app, but the individual apps themselves are reasonably intuitive to use, if perhaps not quite as fast as we'd like.

That said, it's encouraging to be getting regular yearly updates from DxO, and we're hopeful that further UI and performance enhancements are on the way.
And this is Anthony Morganti take on the new software: