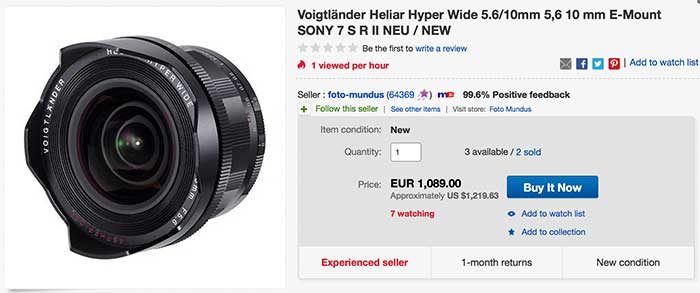 The new Voigtlander 10mm FE lens is in Stock for the first time worldwide at FotoMundus (Click here) and FotoMax (Click here). Both stores do ship worldwide. The lens will be in Stock soon at BHphoto too.
Phillip Reeve has a rolling review of that lens:
The build quality is very nice as the lens is an all metal construction and feels very solid, tolerances are very low and the markings are engraved and filled with white (and red) paint.