Quick thanks to our sources for the spot on A9 rumors!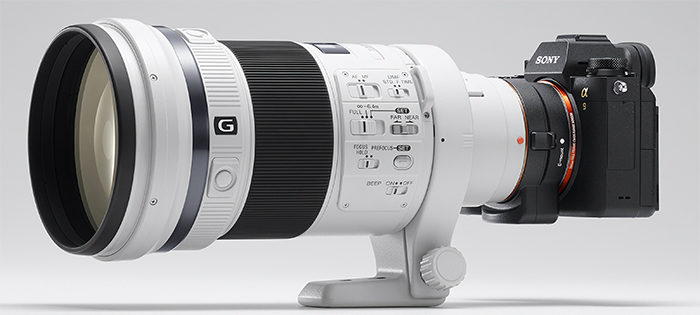 The last months our sources consistently told us the new High End camera would be focused on "High Speed" and have low resolutions sensor (they said around 20Mp), 20fps, Dual SD card, Joystick control, slightly larger A7 body, touchscreen (rumor recap here). The first A9 High Speed camera SR5 rumor got posted on Feb 17 (read here). And our sources also said there would be a new 100-400mm FE lens (rumor here).
These rumors were correct and I have to thank all trusted sources for that!!!
Teaser:
After a difficult two years the last six months SAR got back on track with new trusted sources that correctly shared all recently launched lens specs (85 FE, 100mm STF, 100-400mm) and the A6500 and A9 info. One more great comeback: After 3 years of silence one of my very old trusted sources started to chat back with me about future Sony stuff. He was the one sharing all the full A7 roadmap and camera specs four years ago. So hopes are high he can share some high quality rumors about the future A7 and A9 cameras too.
So thanks again to those sources for sharing the exciting info!
Personal note:
I worked like hell in those weeks. But there is no time to rest. On Sunday we have the NAB show press event and in a few  weeks we will enter a new "rumor time" for the June announcement (16-35mm GM and RX coming?).
Join our new Sony A9 Facebook group!
Sony A9:
Sony A9 at BHphoto, Adorama, Amazon, BestBuy. Calumet.de. Park UK. Wex UK. Jessops.
Sony A9 with Grip Extension Kit at BHphoto.
Note: US readers preordering the A9 at BHphoto using our links (and our affiliated links only!) have a chance to win a Sony A9.
100-400mm GM:
Sony 100-400mm GM at BHphoto, Amazon, Adorama, BestBuy. Calumet.de. Park UK. Wex UK. Jessops.
Sony A9 accessories:
Sony A9 battery grip at Adorama, Bhphoto, Amazon. Wex UK. Jessops.
Sony A9 Glass screen protector at Adorama, BHphoto, Amazon.
NP-FZ100 battery for the A9 at Adorama, BHphoto, Amazon. Jessops.
GP-EX1 grip at Adorama, BHphoto, Amazon. Wex UK.
FDA-EP18 eye cup at Adorama, BHphoto.
MQZ1 multi battery charger at Adorama, BHphoto, Amazon. Wex UK.
BCQZ1 Z-series Battery Charger at Adorama, BHphoto, Amazon.