Updated RUMOR: German influencer claims there will be a new wide angle compact lens in two weeks! From Sigma?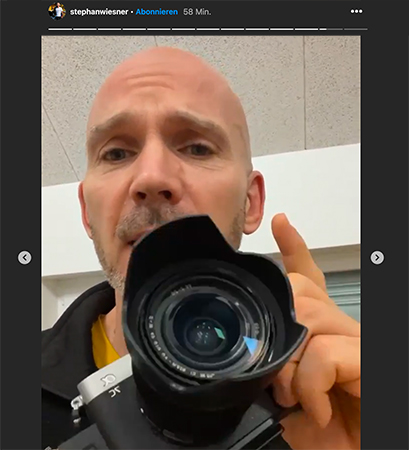 A German influencer posted an Instagram story where he says he got a new prototype lens for the Sony E-mount. In this video he is also testing the 28mm f/2.0 but advices their readers to not buy this lens until they see the new lens lens that will be unveiled in 2 weeks.
A reader also sent me this additional info:
Hi, i know this Youtuber very well. And he likes this lens because of its compact size, especially with the Sony A7C (at first he wasnt´t a big fan of this camera, because of its handling and no small lenses out there). In his instagram story he said that he uses a prototype lens for Sony E-Mount, wich is his new favorite lens for the Sony A7C (he uses this camera for family shots and everyday use). So this means it must be a compact lens too. Smaller than the Sony 20mm 1.8. But the Sony 16mm 1.8 GM will be larger than this. He has very good contact with Sony Germany but also with SIGMA. I rather assume that it could be a new Sigma lens. Something between 24mm and 35mm  1.8.
So this is a new compact FE wide angle prime lens. But I am yet not sure if it's a Sony or a Sigma lens…my guess now is that this is a new Sigma lens!
Some source out there that can confirm and prove me through this contact form or via email that there will be an event in 2 weeks?
–
Thanks Tobi ;)