RUMOR: Sigma will announce a new 150-600mm FE lens very soon!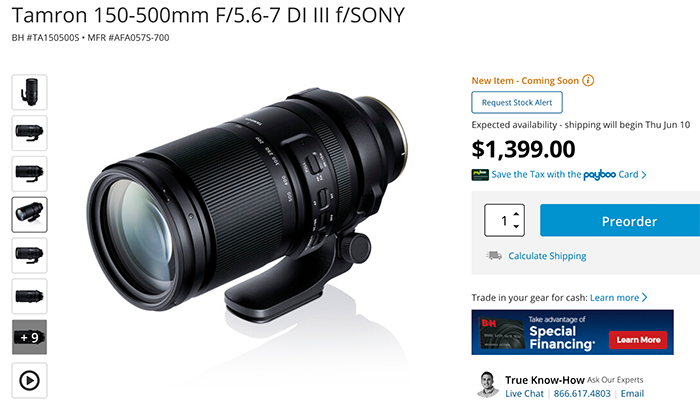 Image on top shows the new Tamron 150-500mm FE at BHphoto. Adorama. Fotokoch DE. Parkcameras UK.
Sigma will soon launch their competition of the Tamron zoom. I have been told that Sigmas new 150-600mm FE lens is coming very soon!