RX100 for $599. And my wishlist for the RX10
[shoplink 16132 ebay]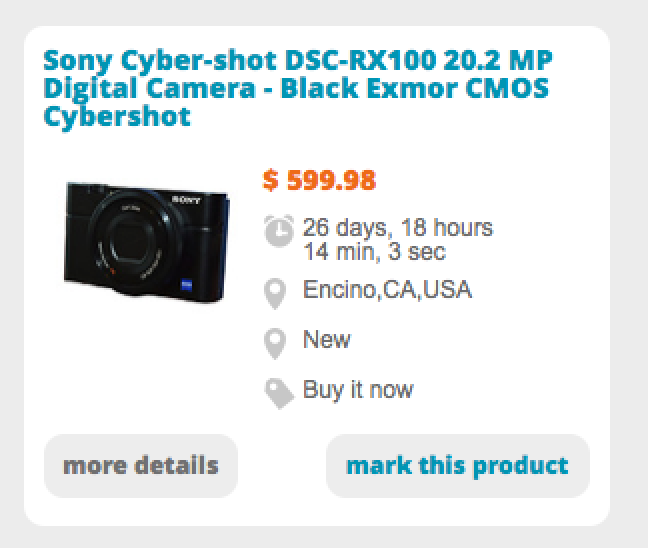 [/shoplink]
Three brand new RX100 cameras are right now for sale with a $50 discount by a trusted Californian [shoplink 16132 ebay]eBay reseller (Click here to check out the auction)[/shoplink]. In case you miss the deal login my new Slidoo eBay website and save that RX100 search to get notified when the deal will be back online.
Somebody asked me about the RX10 specs. I have no info yet about it. Will try to digg into it with my sources. The RX1 is a luxurious expensive camera, the RX100 is a pocketable cameras. If you ask me I would like to have the perfect mix between the two. A High image quality sensor in a compact size. The best would be to use a fixed, compact and high quality f/2.0 prime lens. Something similar exists already, ti's called Fuji X100 :)
What's your perfect RX10?
—
The RX1 is now again back in Stock at Amazon (Click here).