US price gone crazy low: Sony A7rIII for $2,498 and Sony A7II for $898 oblitarates the competition…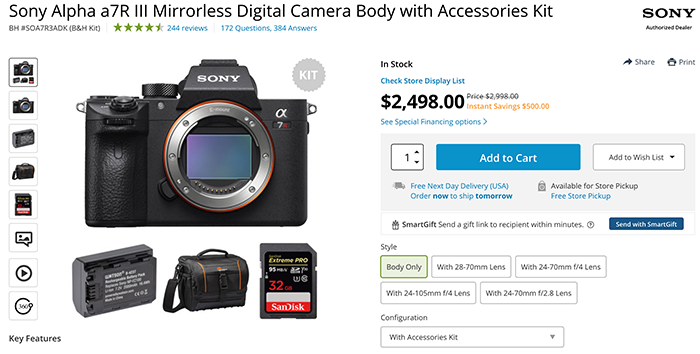 The probably best news of the Sony A7rVI launch is that Sony has at the same time greatly reduced the price of the Sony A7rIII :)
– The Sony A7rIII is now $500 cheaper than the Nikon Z7 at BuyDig, BHphoto, Amazon, Adorama, FocusCamera.
– The Sony A7II is now $300 cheaper than the Canon EOS-RP at Buydig, BHphoto, Amazon, Adorama and Focuscamera.
– Free  Rokinon 35mm f/2.8 FE lens with the A7rIII at BuyDig.
Sony USA launched a ton of new deal you can find on that Adorama page, on that BHphoto page and on that BuyDig page.