Sony has a press conference on August 30 to announce new XPERIA phones…with the stunning 48MP Quad Bayer array?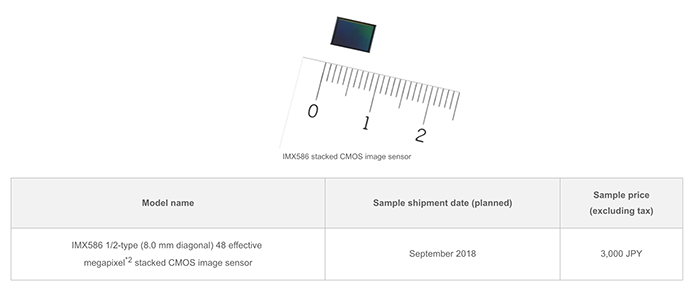 On August 30 Sony will announce their new XPeria phones. While this is not a news directly related to the Alpha system it will be interesting to see if those new phones will use the new Sony 48 megapixel sensor. GSMarena spotted some hints that indeed that will be the case!
What's really intriguing about that sensor is that it has a "Qaud Bayer array". You can switch to 12 megapixel when you need the clean High ISO performance and you can switch back to the full 4(MP resolution when you need to get detailed images. I can seee this feature being implemented on a future Alpha cameras. Imagine having a sort of A9R camera that could give you 96 Megapixel resolution and if needed the High ISO performance of a 24 megapixel camera. Would love to get that!

The full technical 48MP specs and presentation can be read here.
via DPreview