Sony may launches transparent-naked cameras?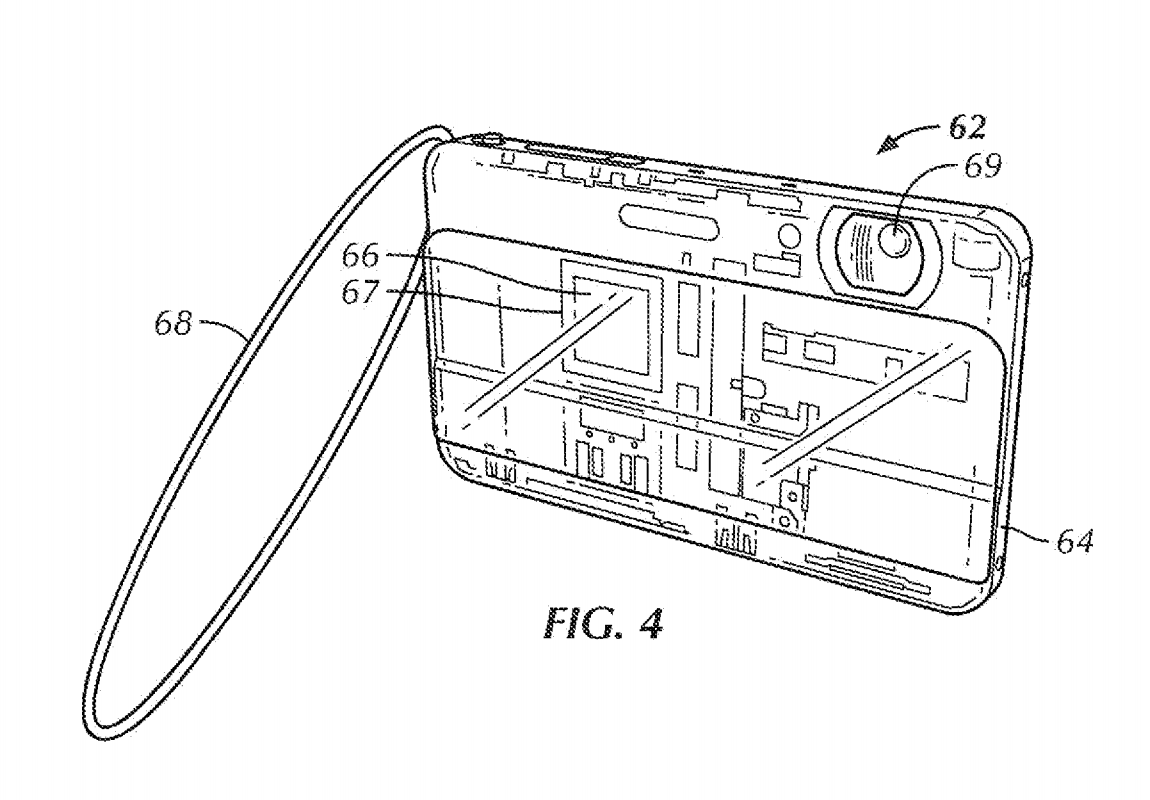 Back in 1998 when Apple was facing a hard time Steve Jobs launched the iMac G3 with translucent case ([shoplink 20067 ebay]can still be found here on eBay[/shoplink]). It quickly became a huge success. And now the same feature could appear on cameras soon too! A recent Sony patent (USA P.Number 20130201393) describes exactly that. A camera having a translucent (or transparent) case. Sony explains why they want to do that:
Present principles recognize the advantages of providing a camera that has features that make it distinct from other cameras and that also provides aesthetic visual appeal. Accordingly, a camera includes a translucent or transparent housing having a color, the camera also having a processor in the housing. The processor is visible through the housing. The camera also includes a camera element in the housing that generates signals representing an image, it being understood that the processor communicates with the camera element. Additionally, the processor has a periphery and the housing has a visible border line positioned over at least a portion of the periphery of the processor to thereby highlight a presence of the processor.
Moreover, if desired, the border line may be a color matching the color of the housing. Also, in some embodiments, the color of the housing and/or border line may not be clear and the housing may be translucent.
Now imagine a NEX or Alpha camera with…naked view! I think it could like it :)
P.S.: Our reader Neo found the image of the transparent A900 on Flickr. And here is the A77 image: