(SR1) The Impossible rumors…(A7r Mark III and a 2017 roadmap)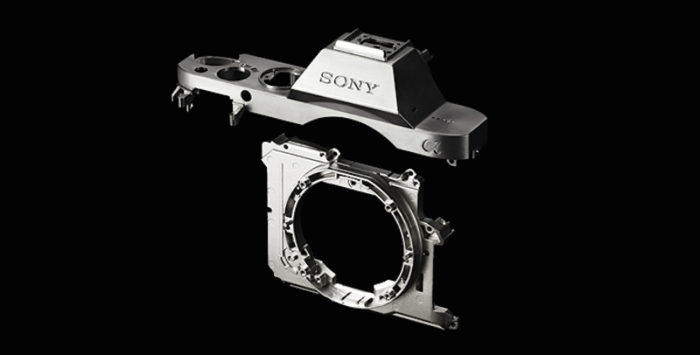 This is a new chapter of the "impossible" rumors I received form anonymous source. Please read the note at the bottom to understand what those "impossible rumors" are.
–
Source 1: Sony A7rIII
I work in the Broadcast industry, written to you before. I have good connections with Sony Broadcast and buy equipment from them.
Was down at "XXX" (Editor's note: name removed) looking as some Sony IP switching solutions. They know I am a keen Sony person as I own an a7Rii and FS5 with a ton of FE lenses, keen hobbyist.
Although I have pre ordered my a6500 was told new upgraded a7Rii will have
70-80 Meg sensor, apparently they like the market position Phase One has so they are cool with that. Not sure what the new camera slated for mid 2017 will be called.
Dual card slots (obviously)
Working on an even newer processor (Wow) and this thing apparently will work at mega processing speeds, buffer overflows an inconvenient fact of history.
Still cannot get any firm details but Sony are working on some ground breaking sensor technology in line with the new processing technology. What this means I am not sure but I guess to keep up with the new colour depths on 4K TVs they want something that will grade very nicely in say DaVinci Resolve to yield outstanding picture/colour quality.
Last but in my opinion the best is they will be radically overhauling IBIS as you know Olympus are pretty awesome in this field.
They want to improve "run and gun" so that might make my SteadXP kickstarter order redundant (if it ever materialises)
Maybe they will use the same principles as SteadXP and process on board who knows for a max 20% crop, but could be an exciting prospect for IBIS.
Source 2: Sony A7rIII
54MP sensor, new autofocus system with 2,460 focus points. jan-feb announcement
Source 3: Sony roadmap
Sony next release cycle is starting soon
First event
1: New high end FF camera
2: A7 II successor
3: New Gmaster lenses
second event
4: New consumer camera Lineup
5: A7S II succesor
Third event
6: A7R II succesor
7: Highend Compact camera
---
Notes on those kind of (im-)possible rumors:
Fake rumors sent by so claimed sources that are known to create fake rumors are NOT included. What you see here are messages I got from unknown sources where I have no track of any "rumor history"
It's by readers request that I create this sum up of low ranked rumors. But please remind all that these are not rumors from trusted sources and don't count me accountable on those kind of very low ranked rumors :)
The last year a couple of those rumors were right (RX1rII and A6300 specs). So miracles sometimes can happen :)