(SR3) Sony official Full Frame prototype to be shown soon?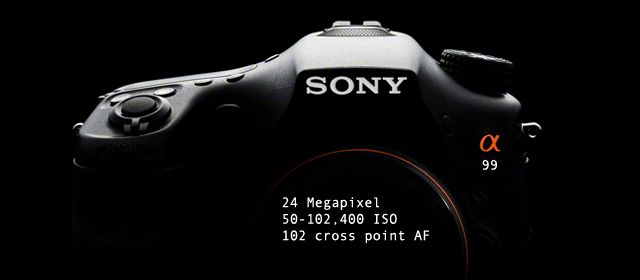 Rumors are growing and growing and the latest I heard from a source is that Sony plans unveil something "Full Frame" within the next few weeks!!! Don't get too excited guys, it's realistic to think they may show a prototype only. As I told you Sony has two different FF cameras in the works. But I guess only one of them will be shown (if the rumor is correct).
But, I have some kind of good feeling that Sony may will accelerate the Full Frame plans after the Canon 5DmarkIII and Nikon D800 announcements. I know there is people within Sony pushing the Japanese managers to release the first SLT camera sooner than Photokina. But please remain with your feet on earth for now! All we can hope is to see a prototype only…ok?
FF rumor history:
A year ago I reported that Sony's plan was to release a new FF camera in late Spring 2012. The Thai flood delayed the A77 release and Sony decided to postpone the FF camera release because they need time to evaluate the A77 flaws and user suggestions. The latest news was that a new FF SLT camera will be announced in September. Very likely using a new 24 Megapixel sensor. But there are also rumors about a second 36 Megapixel rumor and a FF square sensor. Sony may now be ready to show us some FF prototype or roadmap within the next weeks. Or is there some room for an ulterior surprise?
P.S.: The Sony powered Nikon D800 keeps remaining the most sold camera at Amazon US (Click here). Time to offer something that can compete against it!
—
Reminder (SR = Sonyrumor):
SR1=probably fake rumor
SR2=rumor from unknown sources
SR3=50% chance it is correct
SR4=rumor from known sources
SR5=almost certainly correct!