(SR3) Sony rumored to announce a new 100mm f/2.8 STF FE autofocus lens this year!
[shoplink 50150 ebay]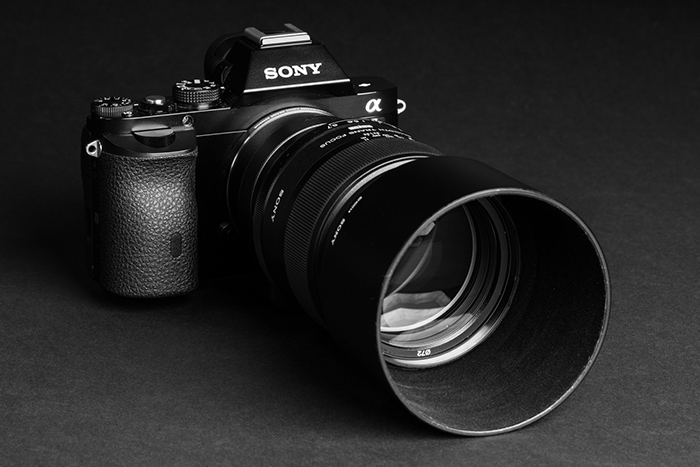 [/shoplink] Image above shows the [shoplink 50150 ebay]Sony 135mm f/2.8 STF A-mount lens[/shoplink] (Image from Jörg Haag on SystemKameraForum).
Last week we reported about Sony lens designer Mr. Motoyuki Otake confirming a new STF FE lens is in the making.
We got first rumors about the possible new Sony FE STF lens:
It will be a 100mm f/2.8 GM STF FE lens (code "SEL100F28GM")
It will have autofocus
It will be alunched by end 2016
So unlike the [shoplink 50150 ebay]Sony 135mm f/2.8 STF A-mount lens (here on eBay)[/shoplink] the new FE lens will have 100mm focal lenght and also autofocus! I guess announcement will happen at Photokina…
Reminder: For those who don't know what "STF" stands for. This is the description copied from BHphoto:
Sony's Smooth Trans Focus (STF) technology has a very unique effect on defocused light sources, changing the way defocused areas appear depending on how it is adjusted. Smooth Trans Focus (STF) employs a special "apodization" element that controls the parts of the image that are not in focus. This does not affect the focused part of the image, only what is out of focus, and is set independently from the camera's focus and aperture via the STF ring.  
–
Thanks Negi!
Note to site copying our news. Please link back to SAR if you found that news through our site :)