(SR3) Will Sony announce a new 100mm f/2.8 STF lens in October?
[shoplink 50150 ebay]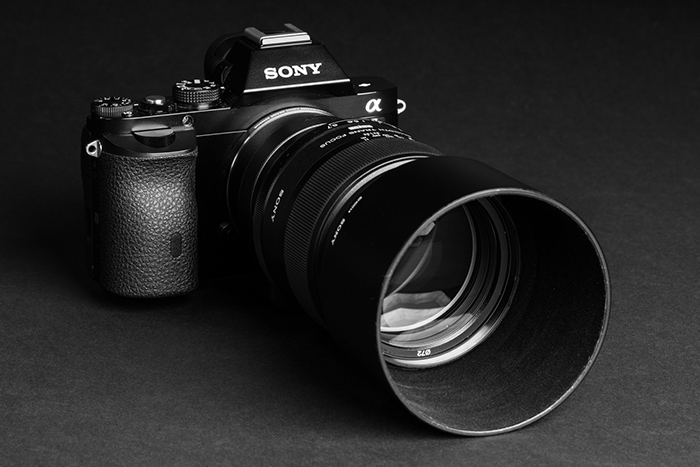 [/shoplink] Image above shows the [shoplink 50150 ebay]Sony 135mm f/2.8 STF A-mount lens[/shoplink] (Image from Jörg Haag on SystemKameraForum).
Back in early August Kakaku reported about a news shared by Sony lens designer Mr. Motoyuki Otake. He said a new FE mount STF lens was under development. I have no solid info about the lens specs yet. But I got this from an Asian source:
October
FE STF 100mm F2.8 T4.5
Look forward to it!
Let's hope he is right on this!
–
For those of you who don't know what "STF" stands for. This is the description copied from BHphoto:
Sony's Smooth Trans Focus (STF) technology has a very unique effect on defocused light sources, changing the way defocused areas appear depending on how it is adjusted. Smooth Trans Focus (STF) employs a special "apodization" element that controls the parts of the image that are not in focus. This does not affect the focused part of the image, only what is out of focus, and is set independently from the camera's focus and aperture via the STF ring.