(SR4) Also a new APS-C E-mount lens could be announced along the new High End APS-C camera!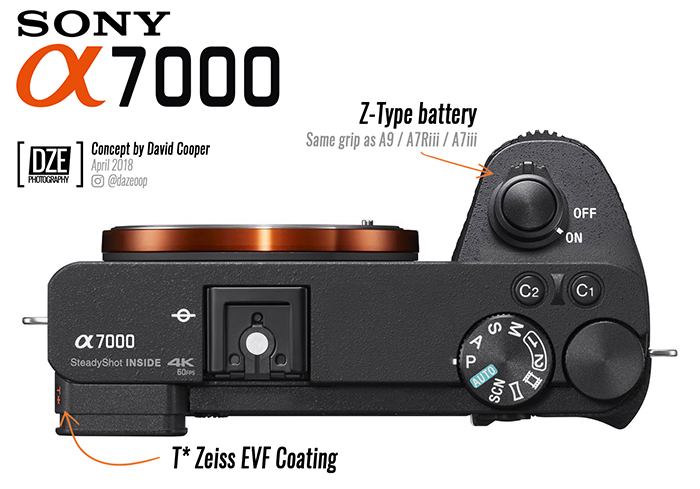 Just a rendering of a possible A7000 (article here).
First an update: The trusted source corrected himself and said the new High End APS-C camera could be announced nwo and Photoplus. Which means max in 7-8 weeks. I hope it's coming at Photkina already (2-3 weeks).
Now multiple sources heard about a new very high End Sony APS-C E-mount camera that will be announced within 1-2 months (likely Photokina and if not than at PhotoPlus). And one of the sources said the camera will be announced along a new APSC-E-mount lens. I have no specs of this lens but I do hope it's a f/2.8 standard zoom lens (16-50mm f/2.8 would be nice).
This is the little we got so far about the new High End APS-C E-mount camera:
– It seems to NOT be a new A6500 successor. It could be the first camera of a new line
– It's a "mini-A9" which means it has the same speed (20fps)
– Should record 4k60p
– Touchscreen, improved battery life, improved ergonomy
– A9 alike autofocusing capability
We also heard there might be a Sony announcement this week but I am not sure that's for the new E-mount camera. It might be for fixed lens compact cameras only…