(SR4) New NEX-FS700 camcorder to be announced soon (on April 2?)
[shoplink 6170]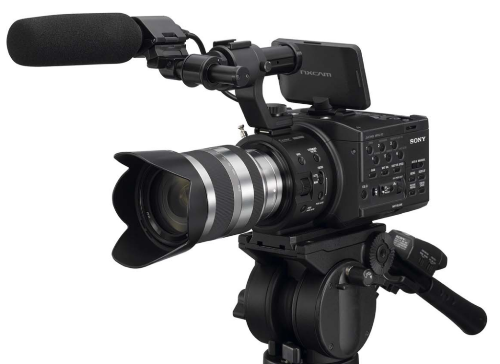 [/shoplink] Image on top: The current NEX-FS100
One of our trusted sources just told me that Sony will very likely introduce a new NEX-FS700 camcorder. And if Rick at DVXuser is right than the camera will be announced next Monday (April 2). Don't know yet if the NEX-F3 and A37 will be announced the same day.
UPDATE: EosHD says the NX700 does 4K via 3G HD-SDI to an external recorder. It has 3 internal ND filters and 960fps slow motion. It will be released in June for $9000.
Stay tuned!
—
Reminder (SR = Sonyrumor):
SR1=probably fake rumor
SR2=rumor from unknown sources
SR3=50% chance it is correct
SR4=rumor from known sources
SR5=almost certainly correct!