(SR4) Sony A850/A900 firmware coming soon…(oh yes Sony Santa Claus does really exist!)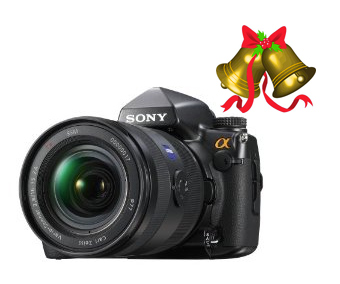 [/shoplink]
And here I am again with the next [shoplink 3028]A850/A900[/shoplink] firmware rumor. Sony was expected to release that firmware a few months ago but as I learned from my sources Sony had many problems with the "old" minolta software architecture of the A850/A900. I confess that I thought we would never see a new firmware for these cameras. But a few weeks ago I received a new rumor and it looks like the impossible will (finally) become possible. The Sony Santa Claus will make a (well deserved) present for every A850 and A900 owners!
UPDATE: Another source said that "there are 4 updates which will come to A850/900 firmware. Most of them is exposure compensation, AF performance and Release w/lens in menu option.."
There are three reasons why Sony releases the firmware:
1) To improve the autofocus performance and to give a big image quality boost! This is a major upgrade (I have been told). I hope this will bring the cameras closer to the Nikon D3X
performance.
2) To push the christmas sales.
3) This is also a message to current users that Sony takes care of you and will support and soon expand the fullframe system!
So let's cross the finger and hope that the firmware will REALLY be announced soon and REALLY bring some major improvement! Thanks Sony!
Stay tuned on SonyAlphaRumors! I hope to get some more details soon…
Check price and availabiltiy of the A850 at:
Amazon
, Adorama and BHphoto.
Check price and availabiltiy of the A900 at:
Amazon
, Adorama and BHphoto.