Mystery solved: Zeiss photographer and the 85mm f/1.2 G SSM II lens.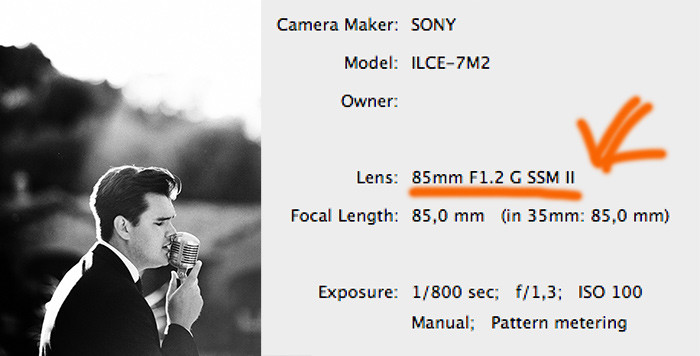 [/shoplink]
Zeiss just posted a set of new pictures and one of those pictures seems to have been taken with a new 85mm f/1.2 G SSM II lens. UPDATE: The mystery is solved! The [shoplink 41374 ebay]Metabones adapter[/shoplink] is "faking" the EXIF data of the [shoplink 41344 ebay]Canon 85mm f/1.2 lens[/shoplink] and makes it appear as an SSM II lens. That way Sony cameras can "handle" the lens information.
UPDATE: All I know from trusted sources is that indeed Sony's plan is to launch a new 85mm lens. Don't knwo if it's A or E-mount yet.