(SR5) First image leak of the new Sony 4K actioncamera.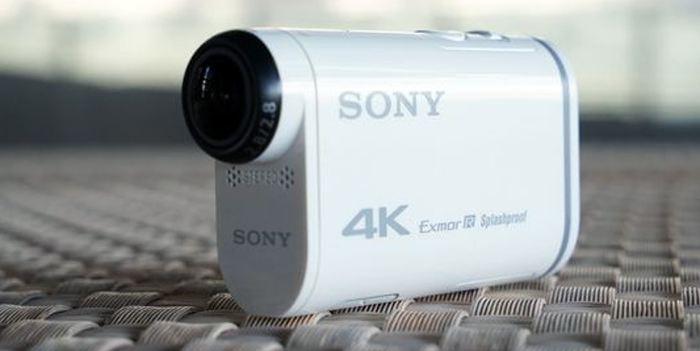 Dvinfo found images of the new Sony stuff. This is the first image of the Sony 4K Actioncamera. The $500 X100V is a 4K actioncamera with image stabilization which will be in Store by February. It costs $100 more than the GoPRO4 but unlike the GoPro the Sony comes with on lens stabilization. Keep in mind that the GoPRO Hero4 is the most sold overall(!) camera at Amazon US (ranking here). Let's see if Sony can succeed to dethrone that hotseller!
There is also a new AX33 4K camcorder that will go on sale for $1,100 AX33 in February.
No E or E-mount stuff will be announced today. But we will not have to wait a long time. Only 4 weeks until the next Sony press announcement before CP+ ;)
–
Thanks Cliff!