Coming soon: New Tamron, Laowa lens announcements…and Sony 85mm f/1.2 to be announced in Spring?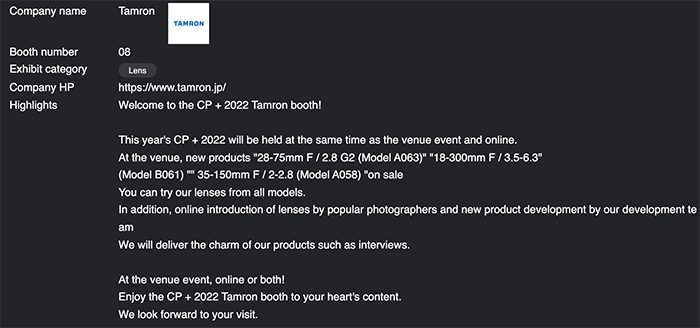 This month we got two new lenses, the Sigma 20mm FE and the Samyang 135mm f/1.8 FE. But there is more tom come:
Tamron said they will announce new lens(es)
Laowa said they will announce new lens(es)
Regarding: Sony, this is what I can say:
With 99% certainty no new E-mount camera will be announced at CP+.
The next camera to be announced is a new ZV-1 styled camera in Spring
The 85mm f/1.2 may be announced some time after the CP+ show in Spring.
I know this doesn't sound exciting for now, but I have been told there is a lot to come particularly during the second half of 2022!