The next Tamron FE lens is an affordable travel superzoom and has the same size of the 28-75mm FE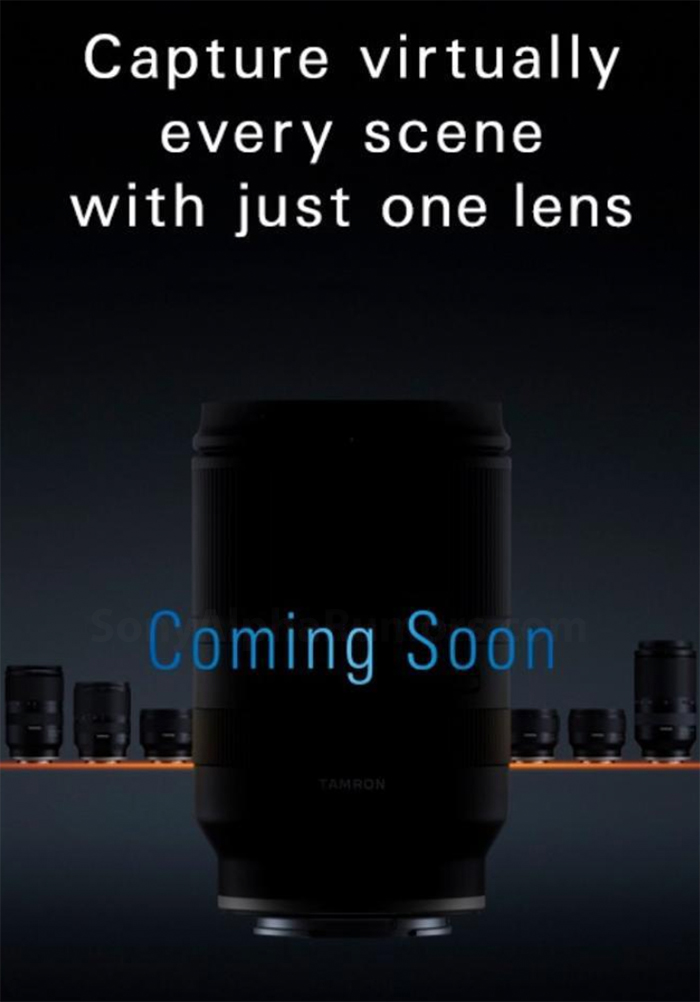 My sources confirmed the teased lens is not the usual f/2.8 zoom from Tamron. This is a new affordable travel lens.
Our reader Puni Puni made this image size analysis:
We have some hints about ratio between mount width and lens length.
261:482 from the image is like a ratio of 1:1,85
The 17-28 is ratio 1:1,58
The 28-75 is ratio 1:89
The 70-180 is ratio 1:2,39
This new lens have the same length as the 28-75 when zoom is retracted. Very interesting.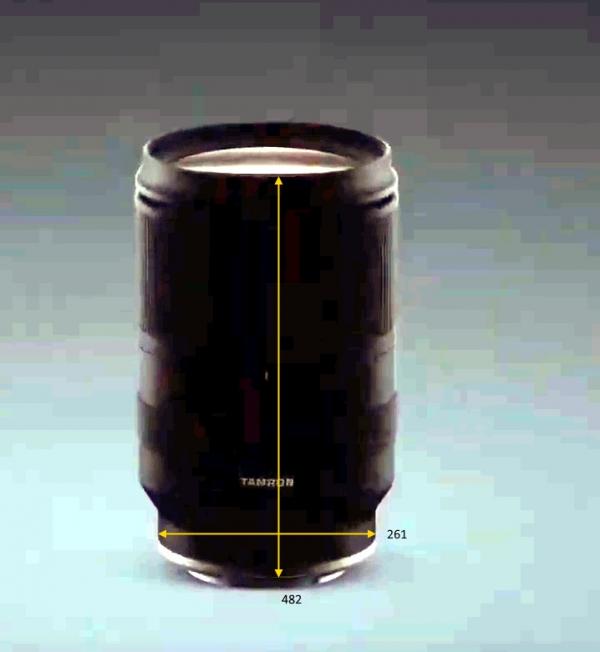 So while this lens will have about the size of the current 28-75mm FE it will have a slower aperture and longer focal range. I hope it's a better version of the Sony 24-240mm FE lens :)
P.S.: There will be two more FE lenses coming in 2020 after that new travel zoom.