This graph shows the 10 year long drop of Sony camera sales!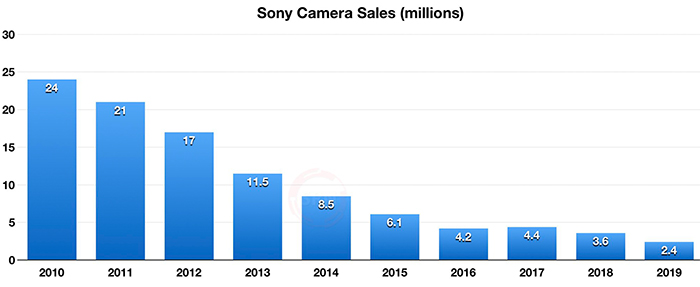 This graph made by Sonyreconsidered.com shows how the camera unit sales dropped the past decade. In 2019 they sold 10% of the cameras compared to 2010. Pretty dramatic to see!
Of course the vast majority of the 2010 sales were fixed lens compact cameras. Sony (and all other companies) now (almost) completely focused their business on the (still profitable) system camera market.

Click on image to enlarge the single quarterly graph report
I am pretty sure Canon-Nikon and other companies have had a very similar decline. The real question now is if in 2020 that decline will stop. Otherwise the market really may become to small to sustain so many players.