Three Kickstarter projects: Cosyspeed bag, Shmioda bag and XTAR SN4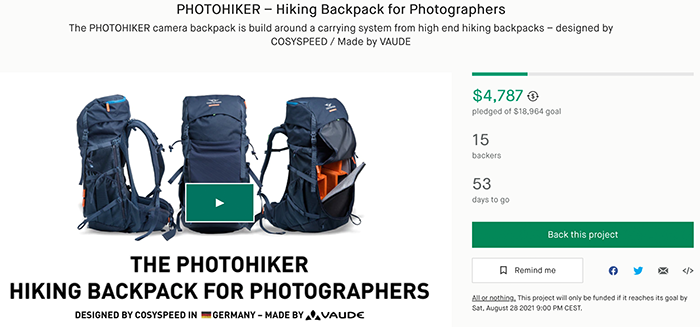 There are three projects on Kickstarter that might be interesting for you:
1) COSYSPEED PHOTOHIKER
This is a project I can vouch for as I personally know the person behind Cosyspeed for years now. And he just launched his new Hiking Backpack for Photographers on Kickstarter (Click here).
2) SHIMODA EXPLORER V2

You can now buy the new Shimoda Explora v2 photographers bag on Kickstarter (Click here to see all details).
3) XTAR SN4
XTAR SN4: 7-in-1 Multiple Camera Battery Charger: On Charger…to charge them all! You can preorder it on Kickstarter (Click here)