You can finally preorder the new Zeiss Otus 28mm f/1.4 lens for…$4,990!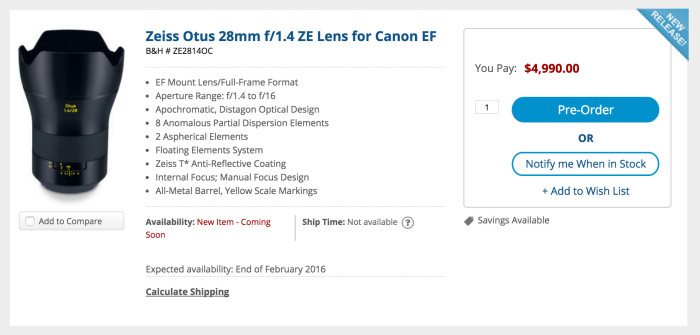 You can now preorder the world's best Full frame wide-angle lens at BHphoto (Click here). It costs $4,990 and will ship in February 2016. Although there is no A or E-mount version of the lens this is a highly recommended lens for A7x camera owners. It's a manual focusing lens anyway and Sony cameras offer more focusing aid tools than Canon/Nikon DSLR. An investment that will pay off in time as lenses like this one will last your whole life time!
–
found via Canonwatch.