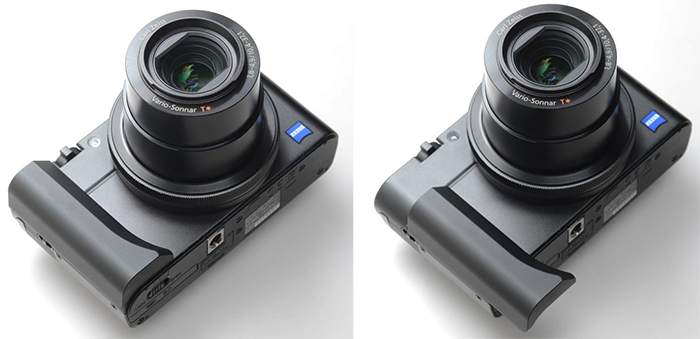 A while ago Kogen (Click here) announced quite an innovative new kind of "zoom grip" for the Sony RX100 camera series. You can find them on eBay Asia (worldwide shipment) and at Amazon US (Click here).
Kogen writes:
We designed KOGEN ZOOM GRIP RX100 to hold more comfortably and tightly with an extra space for your 4th finger appeared by sliding down the ZOOM GRIP. It could avoid camera shake in night and slow shutter photography in comfort and style.
Below you can find a video showing how the grip works. Keep in mind there are plenty of grips for the RX100:
Premium Wood Hand Grip from JB at Amazon (Click here).
J.B. Camera Designs Pro Bamboo Grip at Amazon (Click here).
Lims metal grip on eBay (Click here).