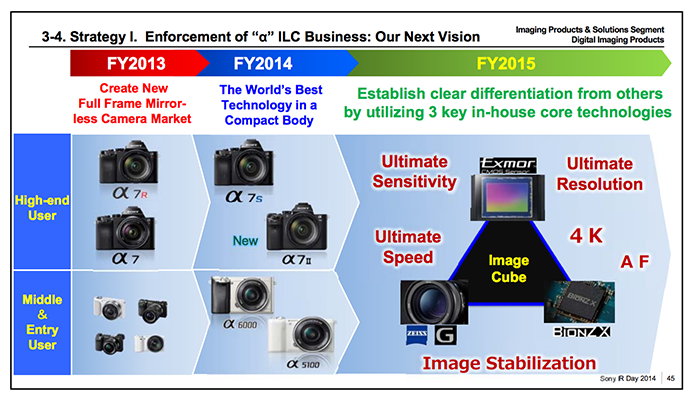 Sony's goal for 2015.
Sony still has a long way to go to win the Full Frame battle against Nikon and Canon. And if Sony engineers are reading this they may check out these two articles to learn what should be done:
Sony, Fix These Things and Win (Diglloyd)
The SONY FE MIRRORLESS SYSTEM – Getting There For Professionals? (Soundimagesplus).
I agree on 99% of what these two guys wrote :)