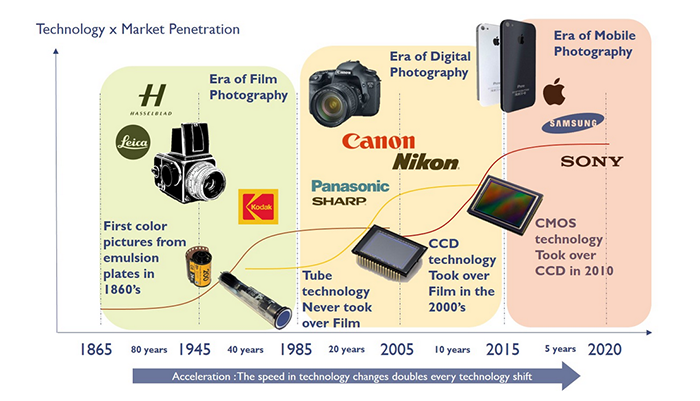 i-Micronews posted a highly interetsing interview with Yasuhiro Ueda (Sony Senior General Manager of Image Sensor Business). Here are some key info:
1) Sony steps out from the CCD sensor business: "As a sensor division it was then just a matter of course to consider our transition to CMOS sensors, as they have much greater speed advantages."
2) Sony A7s sensor: "Lately academic demonstrations have proven light can still be acquired even when the sensor's aperture is extremely small. This kind of technology is applied in our bigger cell size α7S SLR digital camera, capable of taking pictures in a pitch dark environment."
3) Sensor development depends from the customers demand: "Some people ask for greater pixel count as the application range is higher. On the other hand some find it bothersome and just ask for larger sensors.  The demand is coming from the customers and we are prepared to answer either way. "
4) 3D sensor: "We are and also have been interested in supporting the path of Dual cameras and likewise 3D camera to answer our customers' needs, meaning the demand is coming from customers."
5) Mobile sensor: "To reach that SLR level work has to be achieved with enabling technologies such as optical, image processing and sensors. We are and will continue challenging the SLR camera quality. Mobile phone cameras also have a bad video quality compared to broadcasting gear and similar to the SLRs we shall be aiming to challenge these quality levels."
6) The future three new application areas for CMOS sensors: "First, it should be the automotive market. Then we believe the "new mobile imaging" market will grow. This is a field consisting of action cameras, drone cameras and new moving region concepts. The third is an area which we defined as a "sensing region". Traditionally we defined sensing in respect to imaging to be an enabler in order to enjoy high quality images."
found via Image Sensor World.