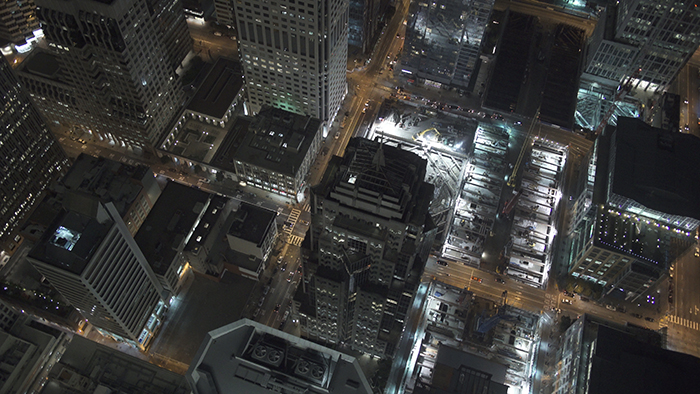 SAR note: This is a guest post from Carbon Studio. If you want to write for SAR contact me (Andrea) at sonyalpharumors@gmail.com. Thanks!
—–
"Perspective"
The Sony A7s has proven to be one powerful little camera. After our previous video, "Moonlight" https://vimeo.com/105690274
we showed the high ISO capability and how well it did filming in complete moonlit situations. We wanted to explore the option of recording 4K with it.
We were given the opportunity of flying around San Francisco, CA at night and film the city. So we got ahold of an Atoms Shogun and started our plan of attack.
On the day of filming got our gear packed and headed to the airport. We used the Movi M5, Sony A7s, and the Atomos Shogun. Such a light set up and a guaranteed powerful combination.
The Sony A7s has an amazing dynamic range when filming. I have been noticing that it picks up a lot of ambient light.
It made the buildings seem fake, sort of CGI, with the amount of light it was able to bring in.
As you can see in the photos below, these are ungraded frame grabs from the 4K.
I'm am really impressed with the amount of resolution this little camera can output in video. We filled up about one 480gb San disk SSD during the flight which is a manageable size for the amount of footage we collected.
The light form factor mixed with the powerful images it produces, makes this my favorite camera to shoot with on just about any shoot. It makes filming with a Movi or a Ronin effortless with its weight.
Here is the video:

Perspective | 4K from Carbon Studios on Vimeo.
Sony A7s store links:
Sony A7s in USA/CA at Amazon, Adorama, BHphoto, Sony USA, Sony Canada.
Sony A7s in Eu at Sony DE, UK, ES, FR, IT, NL, BE, AT, CH, SE, NO, FI, PL. And Wex UK.
A7s Gariz leather case in Black (Click here), Brown (Click here), Red (Click here) and Orange (Click here).