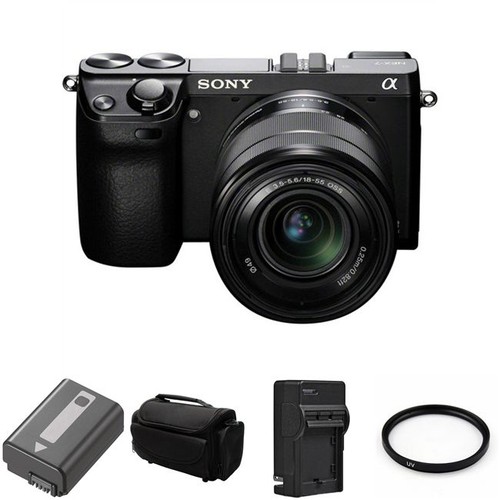 Some brand new great US deals today to report:
1) NEX-7 with 18-55mm lens and lot of accessories for $975 at 6ave (Click here). That's $300 less than the regular Amazon or BH price!
2) Two different A99 kits can be bought for less than $2,300 at 6ave on ebay: Link to Kit 1 (Click here) and Kit 2 (Click here).
3) The RX100 sells for $546 at BigValue eBay (Click here).
4) The VG900 with two lens kit sells with a $1,400 discount at BHphoto (Click here).
And don't forget that there is a new 4% reward offer at Amazon US (click here to read all details). Here are the direct links to the 4% deals on the Sony mirrorless cameras, SLT cameras and Sony lenses.