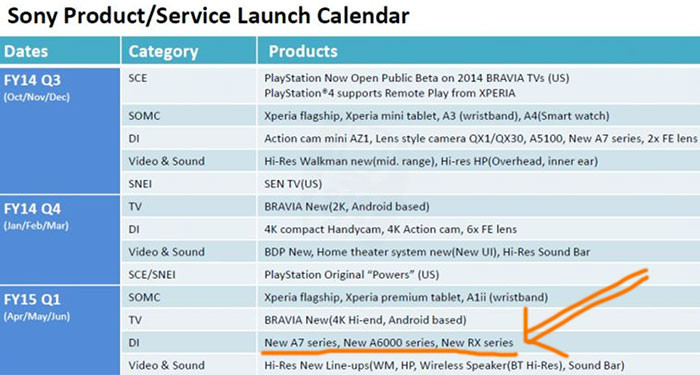 Sony is set to announce new RX, A7 and A6000 cameras series between now and June.
Just to keep you up to date: Today Sony has a press event and so far the only certain news is that they will show two cameras and that there will be no A-mount cameras. And another press event for E-mount is scheduled for May. So what we can expect today at around 14:00 London time is:
1) Sony just introduces the two 30x compact cameras in Europe (X90V and the WX500).
2) Sony announces new RX cameras.
3) Sony announces some other surprise too.
So far I am almost certain the new A7rII and A6100 cameras will be announced in 2-3 weeks around mid May. I guess either option 1 or 2 will happen today. Option 1 would be really a joke but hey…it's Sony :)