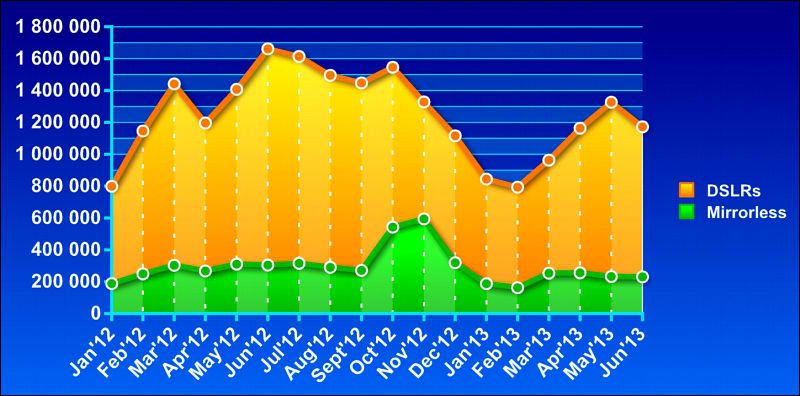 Japanese camera worldwide shipments (Source: personal-view).
–
As you may have read on New York Times (Click here) and USA Today (Click here) Nikon executives said that sales were particularly disappointing in the United States and Europe for mirrorless cameras (Source: Reuters). In short what they say is the mirrorless market isn't growing anymore.
I am not an expert when it comes to analyze the market. While it's true that the Mirrorless market didn't grow lately it is also true that the Nikon 1 system they launched isn't really an…let's say "exciting" system. Overall I think there is still a gap between Mirrorless and DSLR cameras. And I hope the NEX-FF can be one of these cameras that can appeal the hard core DSLR user. Let's see if Sony will do it right!
—
If you really want to know more about the non exciting Nikon 1 system read the review at Riflessiphotografici.