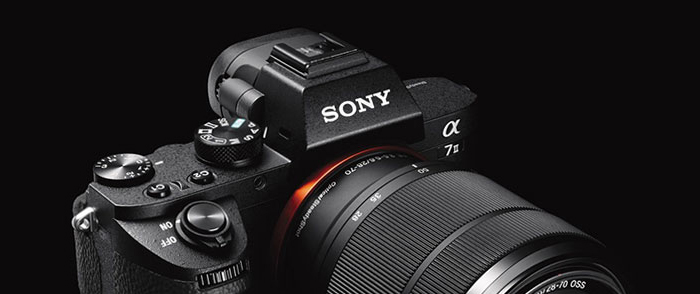 We have four new A7II reviews:
Engadget writes:
All in all, Sony took everything it learned from the launch of the original A7 and made it better. Yes, the A7 II is heavier and, yes, it is missing attributes, like 4K video. However, those compromises (if you can call them that) mean the new camera starts at $1,700 for the body only, making it relatively accessible to prosumers. And make no mistake: It's worth every penny.
Admiringlight writes:
The Sony A7 II is the most enjoyable Sony camera I've ever shot with, and the excellent image quality along with great ergonomics and usability make the A7 II one of the best, if not the best, mirrorless cameras on the market.  The $1,699 pricetag might be at the upper end of the range of the mirrorless spectrum (with only its sister cameras the A7r and A7s coming in higher), but given what you receive, it's really an attractive price with excellent bang for the buck.  It's a camera that I wholeheartedly recommend.
Jay writes:
The Sony A7 II delivers in my opinion and besides the few nit-picks I pointed out in the video review, it's fantastic. The firmware update addressed the only real issue with the camera and now the IBIS works flawlessly with my favorite old school lenses!
Mike On The Street writes:
I've been selling all my Canon gear and I'm not missing it for a second. And I suspect my Fuji X100 will be collecting dust as well. The Sony A7II is an absolutely brilliant camera for street photography and I can't recommend it enough. It's definitely the best interchangeable lens camera I've ever used.
USA/Canada A7II links:
Sony Alpha a7II (Body Only) for $1,698 at Amazon, BHphoto, Adorama, SonyStore and Sony Store Canada.
Sony Alpha a7II with FE 28-70mm OSS Lens for $1,998 at Amazon, BHphoto, Adorama, SonyStore.
Sony 70-300mm f/4.5-5.6 G SSM II Lens for $1,148 at BHphoto.
EU A7II links:
Sony Alpha a7II (Body Only) for 1.799 Euro at Sony Germany, Sony UK, Jessops UK, Sony France, Sony Italy, Sony Spain, Sony Austria, Sony Switzerland, Sony Netherland, Sony Belgium, Sony Portugal, Sony Sweden, Sony Finland, Sony Norway.
Sony Alpha a7II with FE 28-70mm OSS Lens for 2.099 Euro at Amazon Germany, Wex UK, Jessops UK, Verkkokauppa.
Asian/Australia A7II link:
Sony A7II at Sony Store Australia, Digitalrev and Amazon Japan.
A7II Gariz case:
You can get in Black (Click here), Brown (Click here),  Orange (Click here) and Camel (Click here).